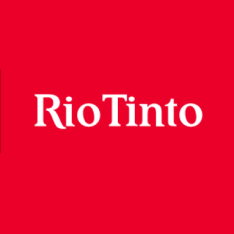 Principal Advisor – Aluminium Technical Marketing (Value Added Products), EMEA
Explore an exciting career with a global company
Techno-commercial specialist for our aluminium business in EMEA
Based in Frankfurt, Germany  
About the role
We are looking for a Principal Advisor role to back our market development efforts and technically lead, support and promote Rio Tinto Aluminium's value-added billet products in Europe. The technical specialist is the primary point of contact of our extrusion customers and related end-users markets for technical and sustainability related topics while closely working with our  operations, S&M and product experts..
This role is a great opportunity for a techno-commercial driven practitioner to join our business and be part of the growth journey.
Reporting to the Director – Technical Marketing you will:
Promote Rio Tinto's technical marketing offerings and sustainability leadership in the European market.
Be the regional extrusion expert and main product quality point of contact to support RTA' billet customers;
Leads partnerships efforts in the European region;
Support sales teams in business development activities, value-in-use and manage  material qualification with customers;
Active contributor and promoter of RTA's R&D products .
Grow connections with the extrusion end-user markets and industry associations to build joint development opportunities through customers' partnership;
Build a strong credible public profile for Rio Tinto Aluminium as a top tier quality;
Be the voice of the company and industry in public forums and relevant associations like the European Aluminium Association.
Provide up to date and relevant market or technical information related to the extrusion processes and alloys used by the customers to facilitate further improvement in their operations;
Be the regional reference material specialist for the EMEA back office.
Participate in, and sometimes lead Continuous Improvement projects with Rio Tinto operations that relate to production efficiency and quality; Provide technical and commercial inputs to S&M and investment teams;
About you
To be successfully considered for this role, you will have:
Relevant tertiary qualifications in a technical discipline.
At least 10 years of experience in an extrusion environment is required, commercial acumens is a must.
Strong understanding of dynamics in the aluminium industry.
Advanced knowledge of quality systems applied to automotive and extrusion markets.
Familiar with continuous improvement methods  (Lean Six Sigma green or black belt).
Demonstrated creation of value in a commercial organisation.
Strong commercial acumen and the ability to interact at all levels of the organisation and with customers.
Ability to manage external relationships and contribute  in commercial and technical outcomes at a senior level.
Ability to undertake frequent travel (50%)
It will also be beneficial if you have:
Fluent abilities to converse in multiple European languages.
Where you will be working
Rio Tinto is a global leader in aluminium, one of the world's most widely used metals. Active in the sector for more than 110 years, we operate large-scale, high-quality bauxite mines and alumina refineries; alongside the world's most modern and competitive aluminium smelters portfolio. Our industry leadership includes our benchmark smelting technology and enviable hydropower position, key strengths in today's carbon-constrained world.
About us
As pioneers in mining and metals, we produce materials essential to human progress.
Aluminium for cars and smartphones. Copper for wind turbines, electric cars and the pipes that bring water to our home. Iron ore to shape our city skylines. Borates that help crops grow, titanium for paint – and diamonds that celebrate the best things in life.
Our long history is filled with firsts. We've developed some of the world's largest and best quality mines and operations, and our people work in around 35 countries across six continents.
Creating an inclusive and diverse workforce
We are a diverse team of talented, enthusiastic individuals who foster a culture of inclusion. No matter how they may differ, our people share one thing in common. It's a belief that work is more rewarding when we are accepted and valued for our differences, not judged by them. We all have something to contribute, and it's this contribution that makes for a great organization and fulfilling career.
Application Deadline: 30 April 2021 COB Germany Time
Please note, in order to be successfully considered for a role you must complete all pre-screening questions.
"Rio Tinto reserves the right to remove job postings prior to the stated closing date, therefore, if you are interested in applying for this vacancy please submit your application as soon as possible."
req51082
https://jobs.riotinto.com/ShowJob/JobId/508764/PrincipalAdvisor%E2%80%93AluminiumTechnicalMarketingValueAddedProductsEMEA